About us
Your Destination for Luxe Boho Prints
Welcome to Haven Prints, where we transform your living spaces into personal sanctuaries filled with beauty, calm, and inspiration. Founded by artist Kristin Rubie in Sydney in 2022, we specialise in premium contemporary art and exclusive boho prints that evoke a sense of peace and relaxation.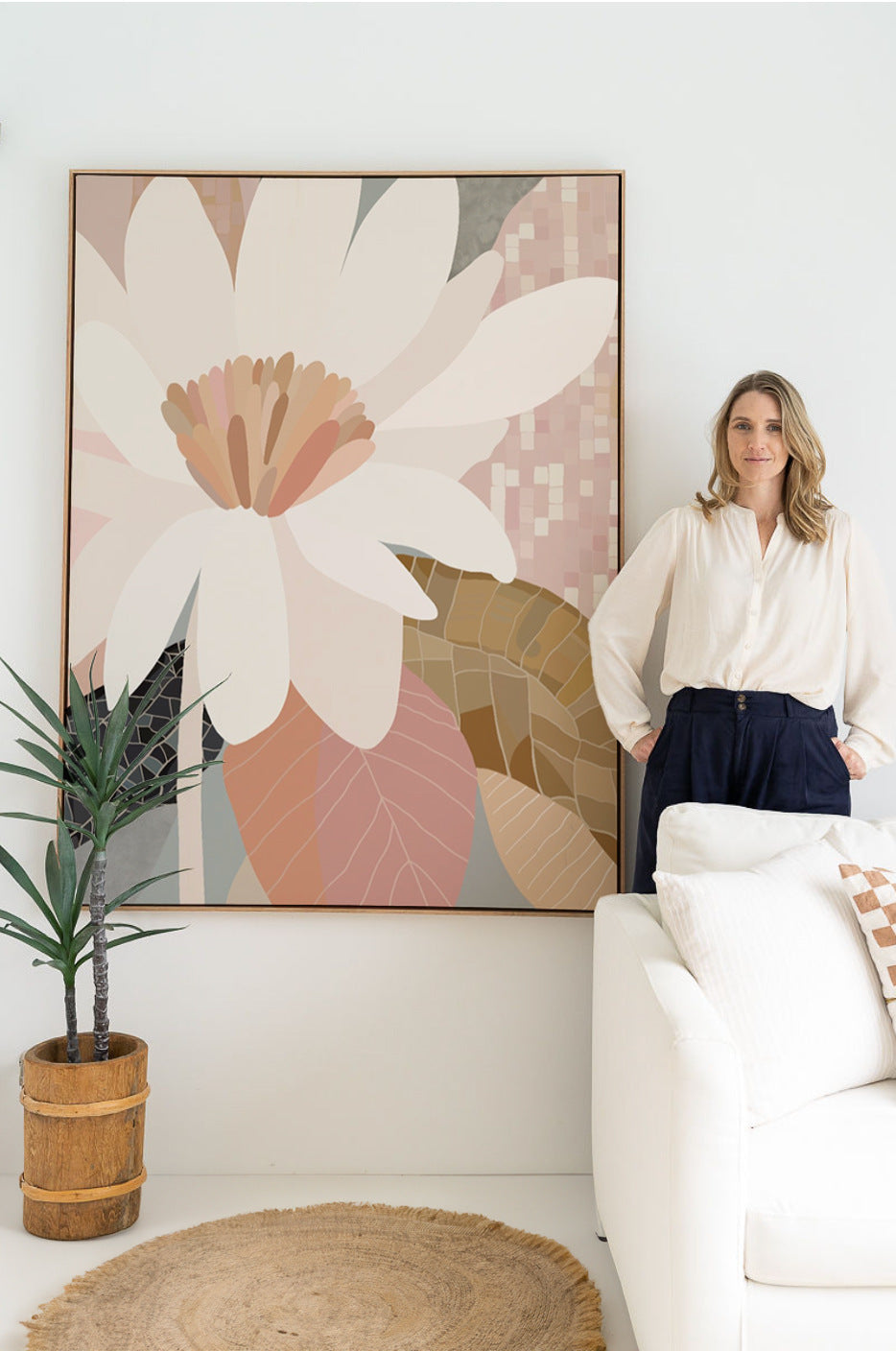 Meet Kristin Rubie
The Artist Behind the Luxe Boho Prints
Hello, art and design lovers! I'm Kristin Rubie, the artist behind Haven Prints. My artistic journey has been a blend of intuition and inspiration, deeply influenced by iconic artists like Henri Matisse, Paul Cézanne, and Pierre Bonnard.
My style and inspiration
My Artistic Style
I've always been captivated by the power of abstraction and the freedom it offers. My style is naturalistic with a modern twist, featuring soft edges, atmospheric effects, and earthy colour palettes. I often incorporate whimsical florals, mosaic-like patterns, and intricate textures to create a multi-layered effect.
My Creative Process
My process begins with hand-drawn compositions, which I then bring to life on my iPad using Procreate. The final touches to our boho prints are added in Photoshop, ensuring each piece is a perfect blend of emotion and technique.
The Energy in My Work
The essence of my work is calm and simplicity. It's about taking a moment to breathe amid the chaos of life, much like the soothing, calming influence described by Henri Matisse.
"What I dream of is an art of balance, of purity and serenity…something like a good armchair which provides relaxation from physical fatigue."
Henri Matisse
"

I'm absolutely in love with this art piece! The print is beautiful and really good quality. The neutral subtle colours and abstract boho style is definitely my vibe. I popped this print in our home office and it really transforms the room. It looks stunning behind my zoom calls too!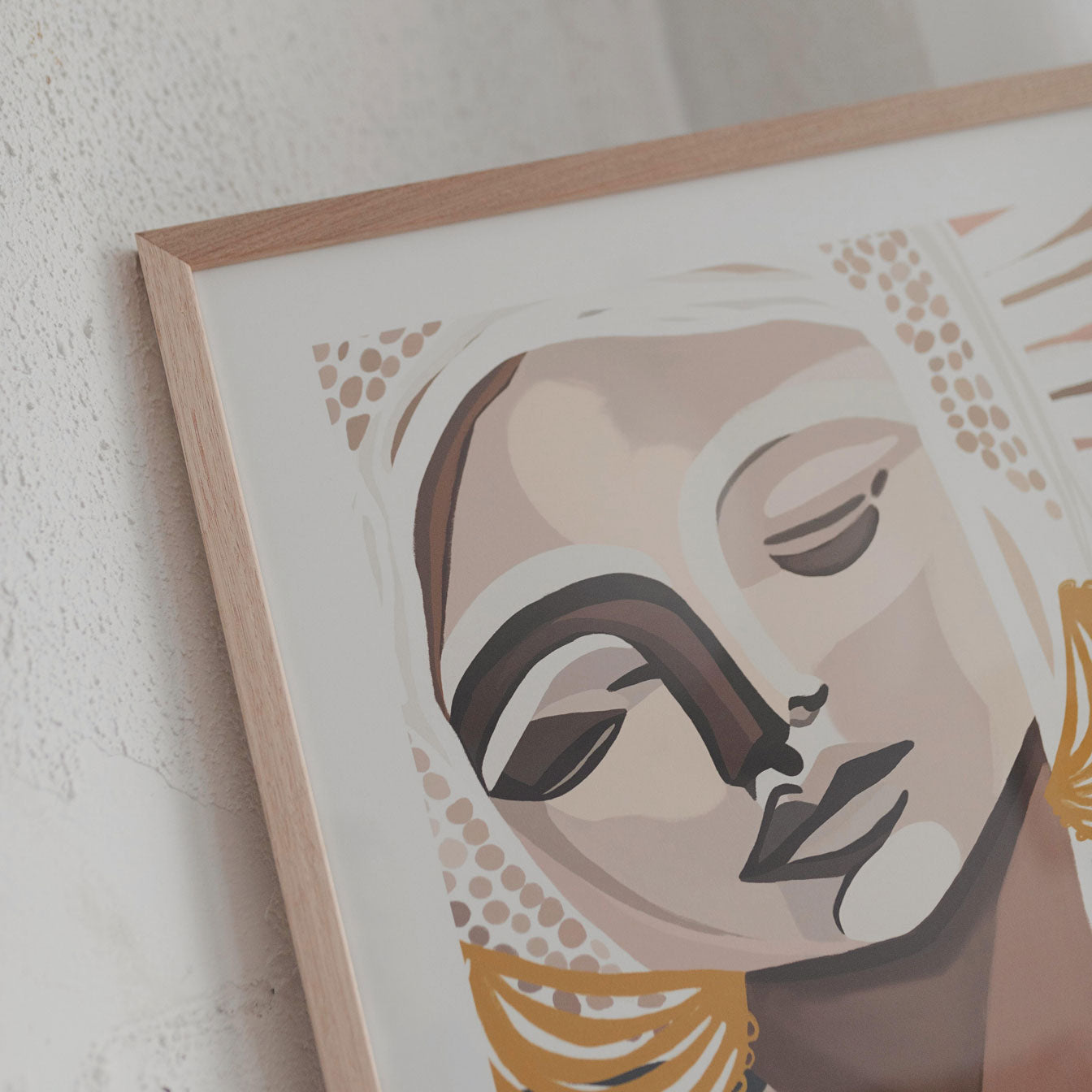 Why Choose Haven Prints?
Quality and Care
All our exclusive boho prints are made locally in Australia, using state-of-the-art printing technology. We're proud to collaborate with the country's finest art printers and framers to offer you high-quality, long-lasting artwork.
Unique Style
Our luxe boho prints are designed to suit a modern Australian aesthetic, complementing a range of interior styles from coastal to minimalist.
Sustainable Practices
We're committed to sustainability, ensuring that each piece not only beautifies your space but also respects our planet.